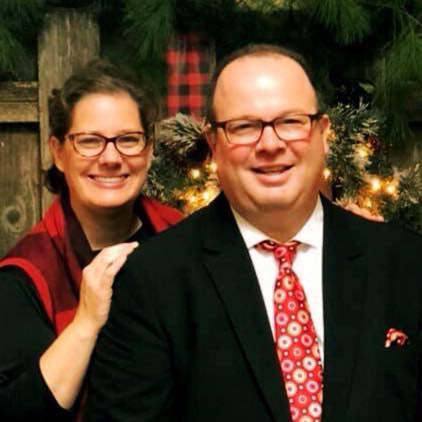 Pastor Greg Tucker and his wife, Michele, grew up in Americas Mid-West. Greg is a graduate of Gateway College of Evangelism located in Florissant, MO. Michele is a graduate of Lincoln Land Community College in Springfield, IL.
Since the early 1990s, the Tuckers have served as youth pastors and evangelists, and Greg has served on the Illinois District Youth Committee since 1995, fulfilling a real passion to help young people. Greg is affiliated with the United Pentecostal Church.
In late 1995 the Tuckers relocated to Micheles hometown of Springfield, IL as a home base for evangelism. Greg bears a strong burden for the City Of Springfield, even as he continues his works in state-wide youth ministry.
In June 2006, Greg was appointed Senior Pastor of New Beginnings Apostolic Church in Springfield, IL. The Tuckers have an overwhelming burden to raise up a faith based community outreach in Springfield. The mission of New Beginnings is simple: One City, One God, One Person at a time! Greg has a unique burden to help people find the favor of God in their lives and that people will find purpose in a life of holiness. His personal passion is developing relationships and serving the body of Christ – one person at a time.
Michele currently serves as the Executive Director for Kumler Neighborhood Ministries in Springfield. Michele also continues to aid the Springfield community in various roles of leadership.
Greg and Michele are the proud parents of Ethan. They feel the greatest gift they can give Ethan is to teach him the gift of serving others.